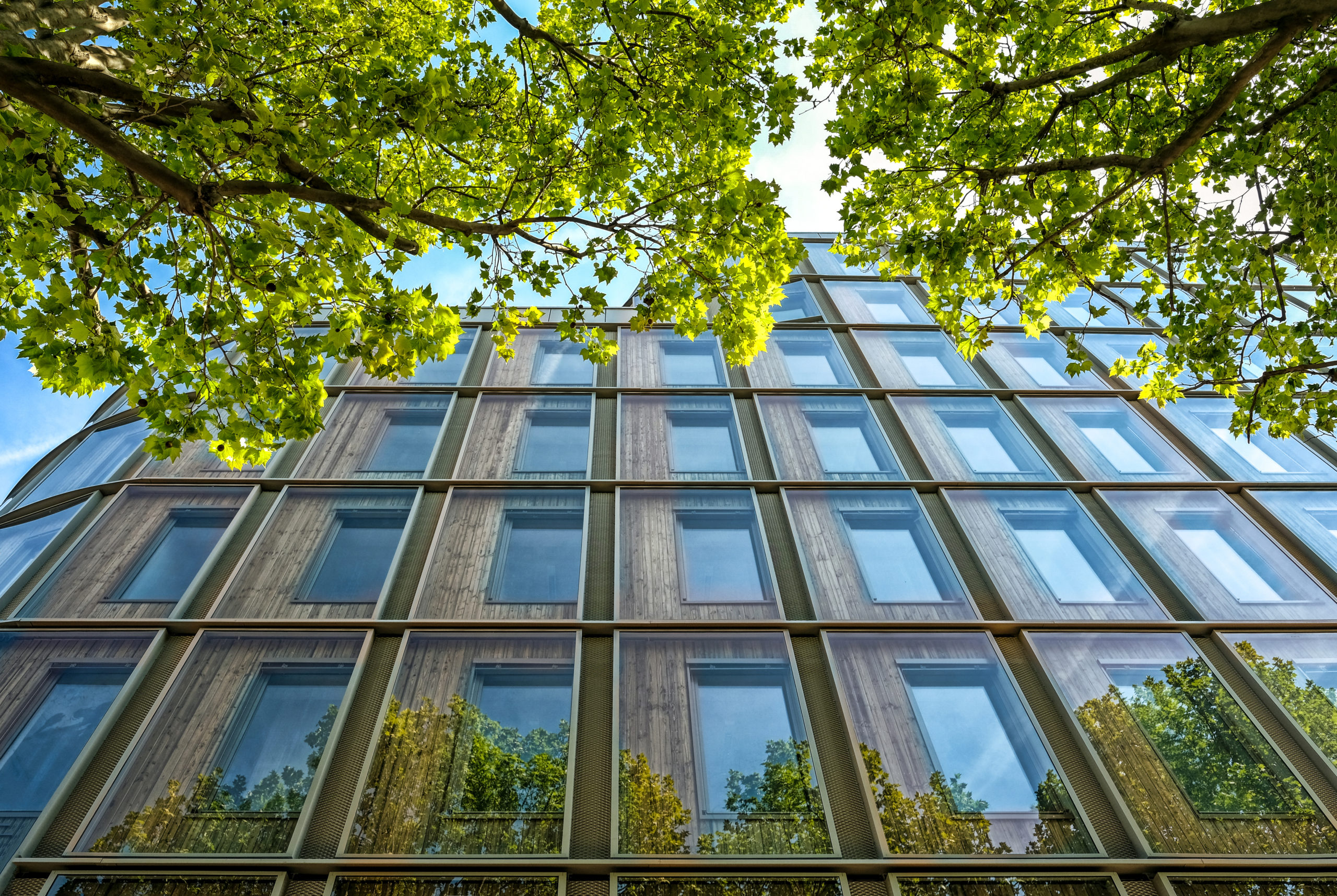 Commitments
Combining social, environmental and economic performance is the commitment that the Briand Group shares with its employees, customers and partners
Objective :
Combining
performance
and
sustainable
construction
Faced
with
societal
and
climate
challenges,
the
building
sector,
the
second
largest
emitter
of
greenhouse
gases,
must
change
its
ways.
Our
aim
is
to
prepare
the
construction
of
tomorrow
and
to
offer
our
employees
a
motivating
company
project.
To develop this project, we interviewed customers and stakeholders, and then refined our priorities with all the entities. The result of this collaborative work is our vision for 2024: to combine performance and sustainable construction.
‌To reach this goal, we rely on 3 core commitments:
Towards renewed excellence
We are developing our technical and operational expertise in a continuous improvement process. We anticipate expectations and new uses in order to bring more added value to our customers.
Towards strong local and human roots
Our teams, customers and partners are at the heart of everything we do and the #EtreBriand values we live by every day.
Towards responsible and low-carbon construction
Aware of the environmental impact of the building sector, we are stepping up our efforts and investing in research and development to offer ever more innovative and efficient solutions, geared towards circular and carbon-free construction.
‌
Innovation
for
sustainable
construction
Innovation is at the heart of our project to "Build better, together, by combining performance and sustainable construction" to meet the challenges of our customers, society and territories. ‌The innovations we develop internally with dedicated teams and external partners allow us to integrate new trends and uses, to work to constantly update our technical and operational expertise and to propose solutions to the challenges of responsible and low-carbon construction.
A practical internal dynamic:
Raising awareness amongst our employees of the challenges of responsible construction with the creation of educational tools
Development of a Life Cycle Analysis calculation software to inform our customers of the carbon footprint of our offering
Development of an off-site construction facility allowing dismantlable, reversible and more circular solutions
Increased re-use of timber frames
R&D investment in increasingly optimised structural design tools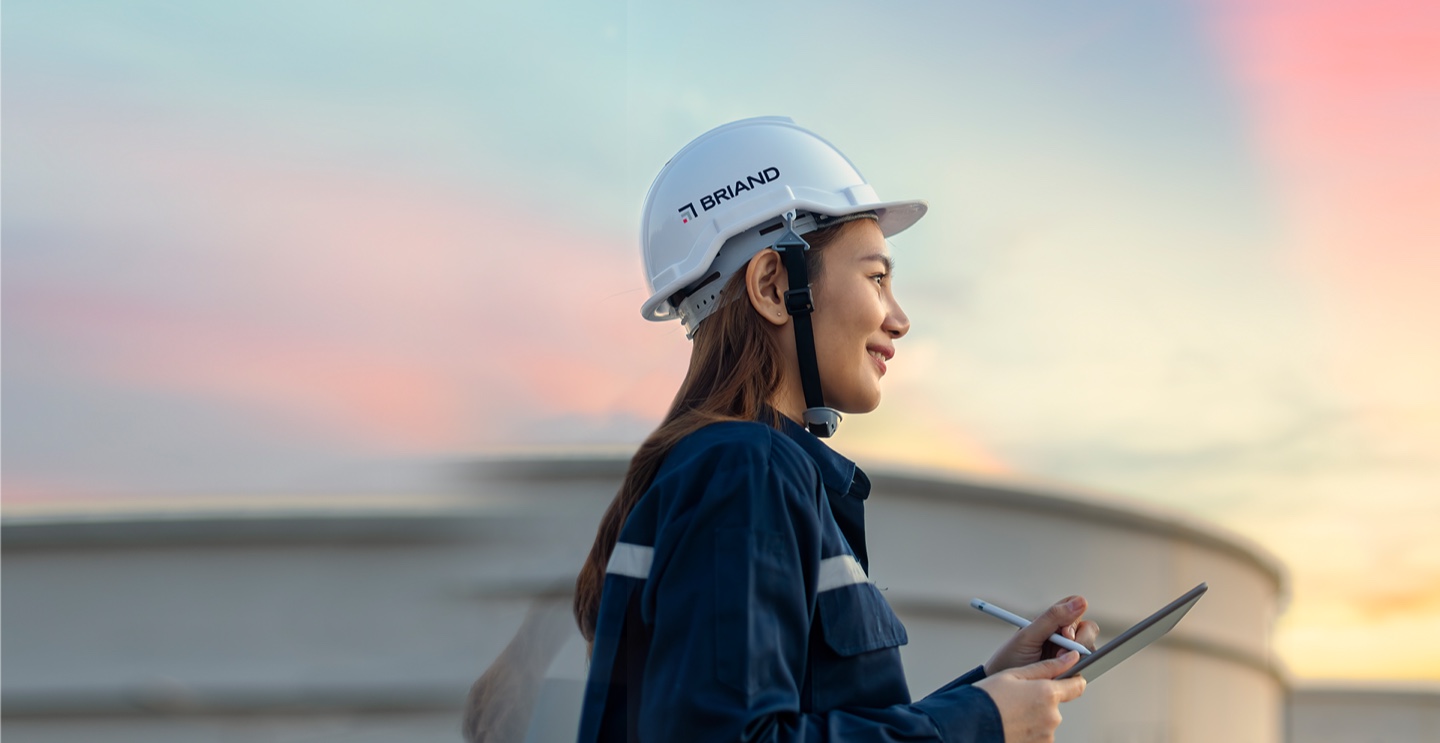 CSR
Our

CSR

commitments
The BRIAND Group's CSR policy reflects the dynamic
and the commitment within all the teams of the
group regarding our social responsibility towards
people, the environment and the territories.
Our CSR policy is a straightforward and clear embodiment of our aim to build better, together.
The direction for 2021-2024 highlights a clear ambition to change the way we build. The CSR policy specifies the associated commitments and objectives.
Beyond the standard framework, our CSR policy is a further framework for setting the group in motion and expressing to our partners and clients the processes that are implemented in each of the group's companies in order that our social responsibility comes alive and gives meaning to each individual.
‌It brings together all of the approaches invested in around 4 main areas.
‌Governance and sustainable relationships with our ecosystem
Our objectives :
1.

Ensuring

open

governance

by

combining

performance

and

sustainable

construction

2.

Committing

to

long-term

relationships

with

our

ecosystem

3.

‌

Ensuring

fair

practices

and

business

ethics
‌Respect and support for people
Our objectives :
1.

Growing

and

helping

people

grow

in

the

service

of

the

shared

project

and

performance

2.

Strengthening

the

health

and

safety

of

employees

3.

D

eveloping

the

quality

of

life

at

work

4.

Ensuring

respect

for

fundamental

rights
Innovation and sustainable construction
Our objectives :
1.

P

romote

the

circular

and

low-carbon

economy

in

the

design

of

our

offerings

2

. R

educing

our

environmental

impact

during

the

construction

phase
Economic and local development
Our objectives :
1. C

ontributing

to

and

facilitating

access

to

employment

2.

C

ontribute

to

the

economic

development

and

life

in

the

territories

in

which

it

operates