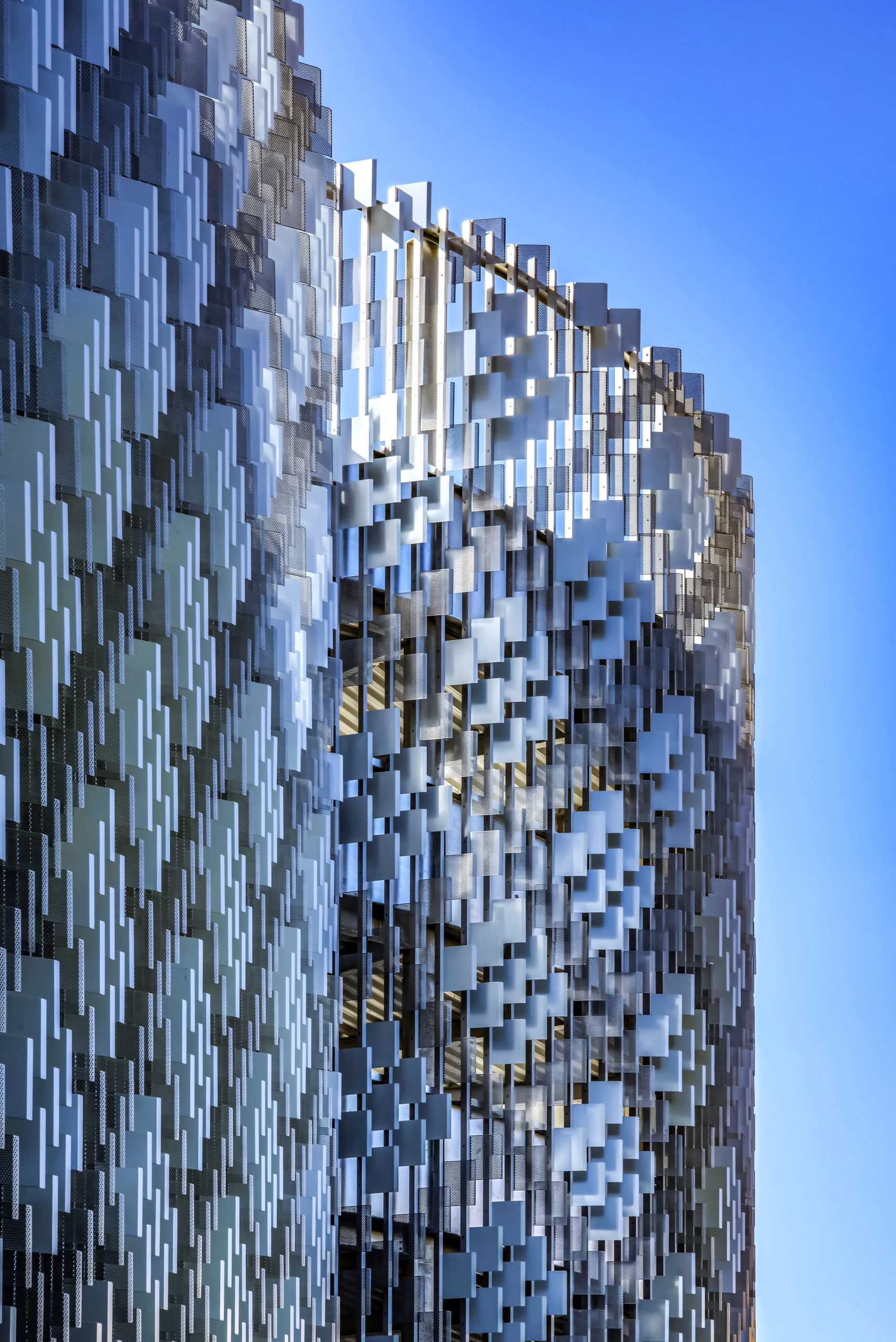 Car parks and Mobilities
BRIAND Car parks and Mobilities offers ever more innovative multi-storey parking solutions, adapted to the actual issues and the future challenges.
The
French
leader
in
the
construction
of
multi-storey
car
parks
With

more

than

40,000

parking

spaces

built,

BRIAND

Car parks and Mobilities  

is

now

the

leader

in

the

construction

of

silo

car

parks

(well-ventilated

car

parks)

in

France.

 
Designer of high-rise parking solutions, BRIAND Car parks and Mobilities  is the only company to offer a complete range of multi-storey parking options, manufactured in our factories throughout France.
We share this speciality with our customers every day, so that they can benefit from our unique expertise on the market, with solutions that are ever more sustainable, economical and personalised.
Car parks suited to our times
Connected to the world, the BRIAND Car parks and Mobilities silo car parks are resolutely focused on the comfort and safety of users.
Wide

spans

between

posts

for

smooth

traffic

flow

Light

and

airy

spaces

providing

a

serene

environment

Technologies

that

benefit

the

user
Integration adapted to its environment
In cooperation with the architects, our facades create a link between a functional structure and its environment.
The user experience continues inside with a unique visual identity.
100% tailor-made support
From the determination of your needs to the delivery of the turnkey project, a single local contact provides you with an appropriate response in line with your organisation.
Streamlined parking solutions
The industrialisation of our processes mean that we are fully involved in an off-site construction process that guarantees the best balance between cost, quality and deadlines.
The climate challenge at the heart of our solutions
Multi-materials (wood, steel, concrete), simple construction methods, and recyclable, reversible, dismantlable solutions. All BRIAND Car parks and Mobilities solutions are resolutely geared towards greater responsibility.
More economical, up to complete autonomy through the use of solar panels, designed for new modes of transport and with a reduced carbon impact, we are building tomorrow's society now.
Made In BRIAND
Choosing BRIAND Car parks and Mobilities  is the assurance of a 100% French response:
In-house

control

of

all

fire

studies

and

engineering

Production

in

our

factories

throughout

France

Assembly

by

our

specialised

workers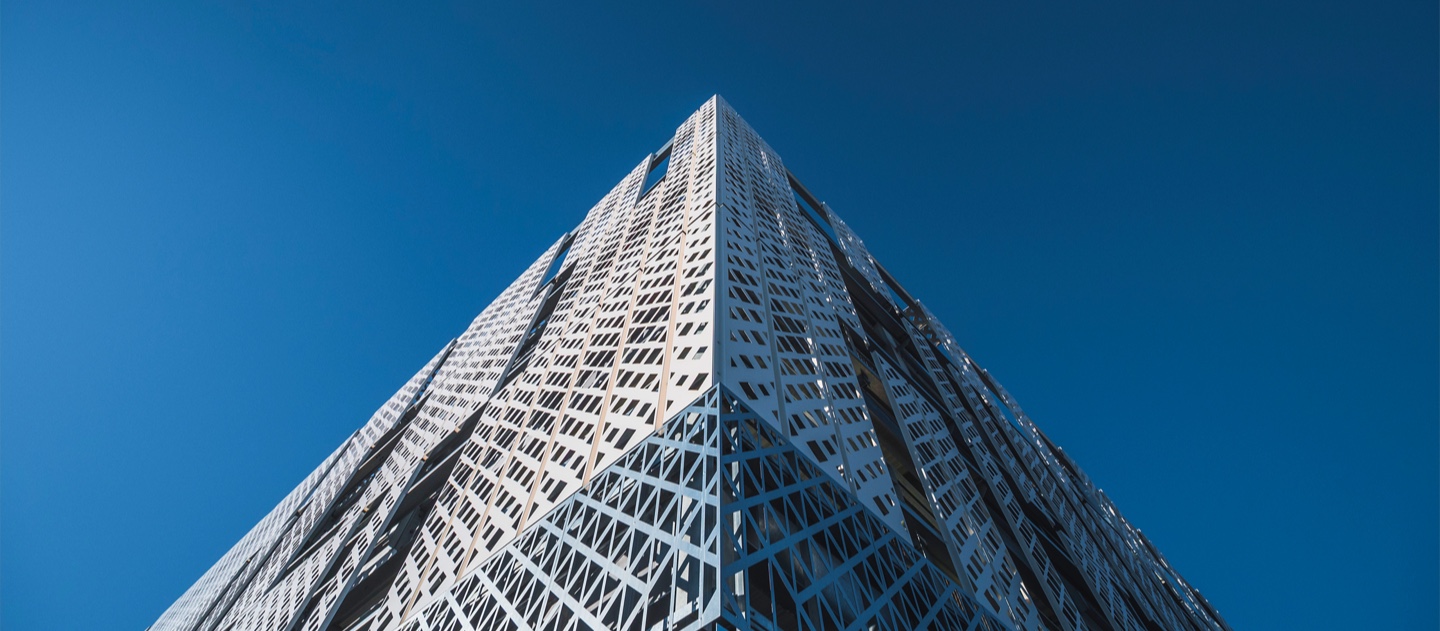 References
From
simple
to
complex
parking
solutions
to
suit
your
needs.
A

comprehensive

offering

 

to

meet




all

your

car parks

and

mobilities 
The Reversible: reversible and reusable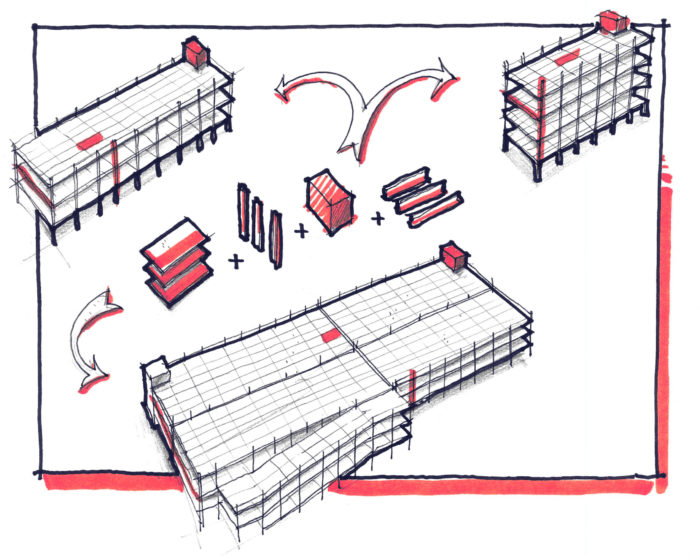 A new construction process in support of the circular economy, the Reversible allows, thanks to its components being manufactured 100% off-site, a total dismantling or reversibility of the initial structure.
Its digital design from standard modules saves a lot of time in studies and its off-site construction mode allows quick construction schedules of around 100 places per month.
Our multi-storey car parks thus combine a real range of materials, of which the constituent elements are traced to encourage reuse in future structures, whether they are used for car parks or business buildings. Designed to last a minimum of 50 years, these silo carparks can have several lives.
With a view to controlling our impact in terms of transport, BRIAND Parkings et Mobilités relies on all the industrial sites spread throughout France to produce Made In France products as close as possible to the clients.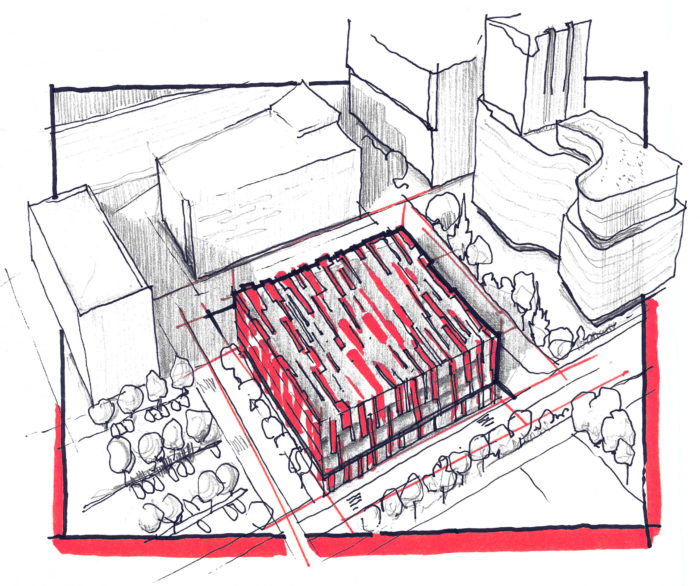 This parking proposal offers the best cost/quality/time ratio. The dimensions of the structure are standardised to allow for a normalisation of the structure, while retaining architectural freedom on the roofing and cladding (customisable facades) and on the interior equipment and finishing touches.
The standard offer is aimed at customers who want an optimised structure that can be integrated into the architecture.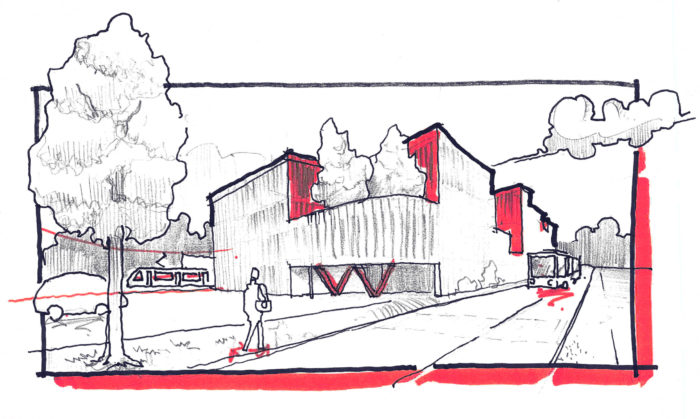 This parking offer is adapted to all customer needs and urban constraints. It is both a "mobility structure", integrating a range of connected multi-modal services (electric charging station, bicycle park, car sharing, parcel relay, concierge service). It is also a multi-purpose structure, including shops, offices, sports facilities, etc. Finally, it is a "resource-generating structure" (energy autonomy thanks to photovoltaic systems, urban market gardening, rainwater recovery), for a more sustainable and integrated vision of parking in our cities. The interior and exterior design can be fully customised, as the structure is made to measure by our teams.
This unique offer is aimed at all customers who want a designer car park that is sustainable, geared towards new uses, and with strong architectural ambitions.
Advantages : ‌Adaptable, aesthetic, multi-service
The pop'up : modular and dismantlable silo parking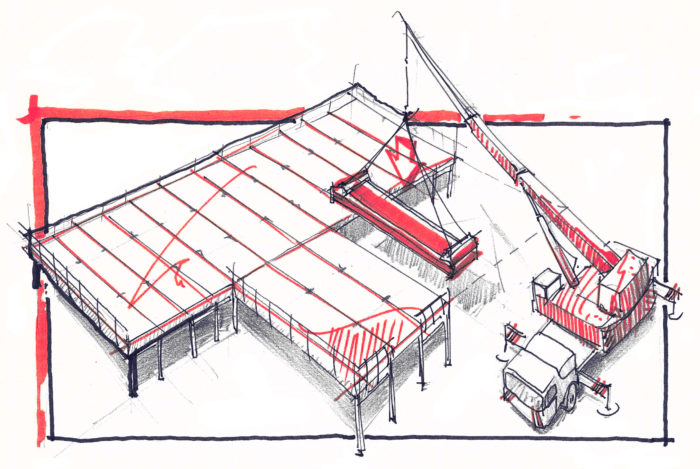 Park'Up® is a standardised, pre-built and pre-dimensioned silo parking system.
This innovative construction process makes it possible to install multi-storey car parks in a perfectly controlled and short timeframe.
It requires no preliminary studies or foundations, and is being installed at a rate of 100 new spaces per week.
Simplicity 
The Park'Up concept is simple: a system of standardised, pre-constructed mixed steel-concrete modules, which make it possible to create a fully reusable silo car park available for sale or rent, in previously unimaginable timescales.
CONTACT US
By your side
‌Our teams operate throughout France. ‌We operate through a local territorial network with the help of the group's specialised entities in order to provide service and responsiveness to our clients.
‌Contact our BRIAND Carparks and Mobilities teams