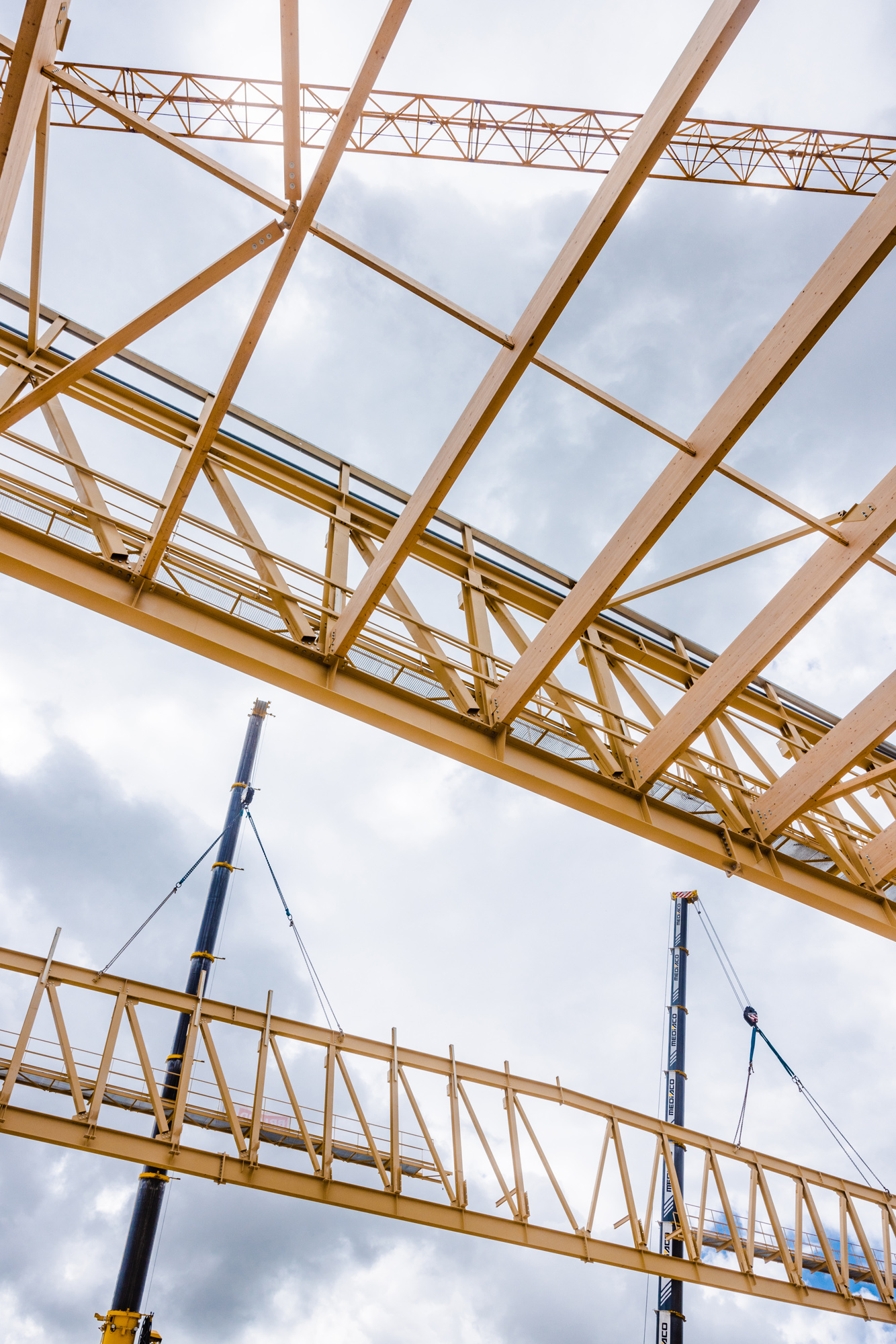 Structures, roofing and cladding
Our core business: the design, manufacture and erection of steel, wood and concrete structures for your buildings and the mastery of materials such as glass and aluminium for the creation of your building facades, roofing and cladding.
Recognised expertise for over 70 years
steel, laminated wood and concrete structures
bridge and footbridge structures
metal, wood and concrete cladding and facades: single or double skin, sandwich panels, cassette facades, architectural facades, glass-metal facades, wood facades, etc.
wood-frame walls
roofing: single-layer PVC, build-up roof, photovoltaic roofing, green roofing, dry roofing, canopy
floors: collaborating floors, composite floors, hollow core slab, composite floors, demountable floor, wood floor, CLT, etc.
industrial metalwork and fine metalwork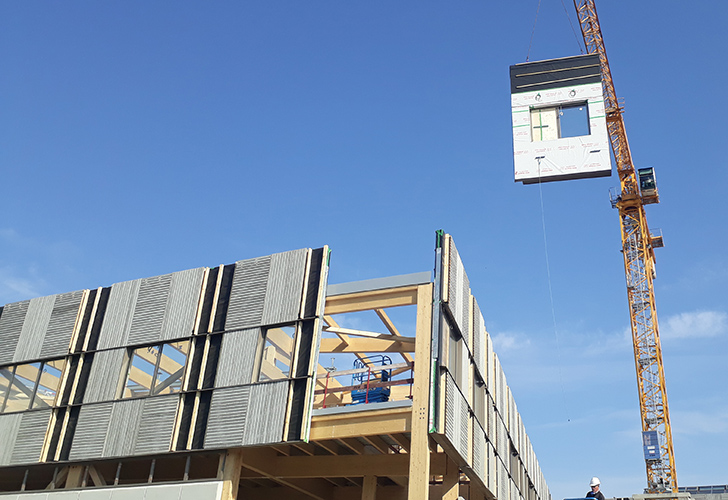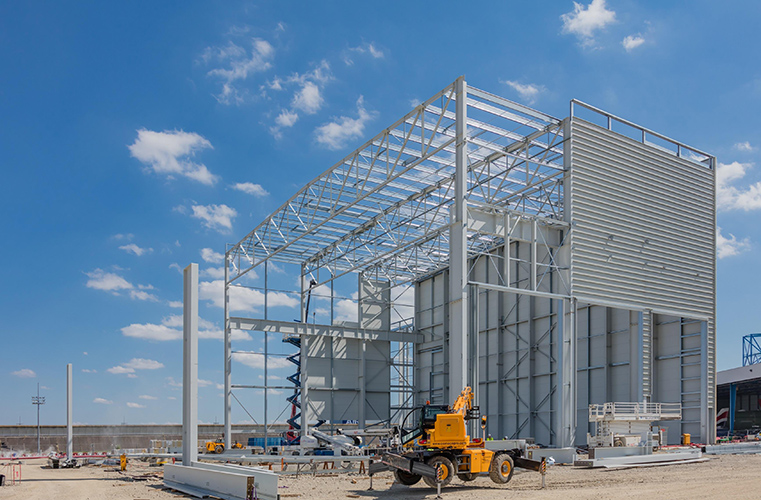 Metal, wood or concrete construction, our companies are able to design within their respective design offices, to manufacture in their modern and automated factories and to assemble on site with their dedicated teams all types of metal, wood or concrete structures and also to handle the entire roofing and cladding of your building whether it is for industrial, tertiary sector, commercial, cultural or sporting use, in France or abroad. With 45 locations and 17 production sites, we are able to meet your local and national needs.
In a continuous process of progress and innovation throughout the value chain, from the design office to the construction site, we develop technical and operational expertise for 100% personalised offerings and provide our clients with increasingly optimised, competitive solutions geared towards the construction of tomorrow.
Our approach to sustainable construction
Optimisation of structures to reduce the amount of material
Practical reversible building solutions designed for reuse
Metal, wood, concrete: the right material in the right place for more energy efficiency
Wide use of prefabrication for more circularity in our constructions
Numerous success stories in the renovation of structures
Project life cycle analysis integrated into the price offer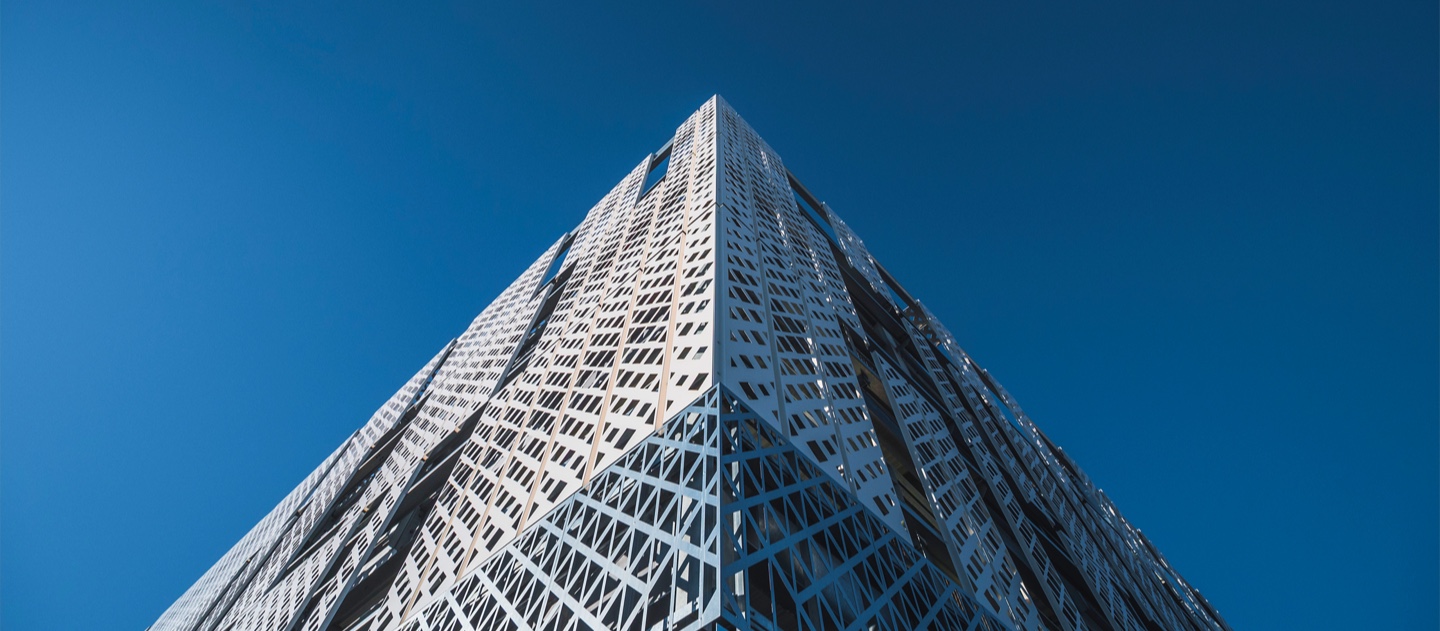 References
From the simplest to the most complex designs
BRIAND demonstrates its expertise on all types of projects from the simplest to the most complex in France and abroad for industrial, commercial and tertiary sector buildings, functional structures, bridges and footbridges, collective housing, car parks, etc.
We will always have an answer to your needs for structures, roofing and cladding
With 70 years of experience, BRIAND has a wide range of products and services for building structures, roofing and cladding, expertise in engineering structures, dedicated local services, as well as complementary services in maintenance and fine metalwork.
BRIAND Métal is our metal construction offering for the realisation of simple or complex works, of any size and at the best price, with technicality and differentiation.
BRIAND Métal carries out all types of frameworks and building roofing and cladding throughout France and occasionally abroad thanks to its network of locations.
BRIAND Bois represents our range of timber construction in all its forms: laminated timber frames, timber frame walls, timber floors, facades, etc. for the construction of logistic, industrial, commercial and service buildings and functional structures. We manage the entire value chain in-house, from the bidding process to the technical design, manufacture and assembly on site. We also offer mixed structures with metal and concrete, because the right material in all the right places guarantees a lasting structure.
GAGNE builds the most complex metal structures requiring the most technical expertise while being well-versed in managing large projects.
GAGNE can also provide simpler steel structures and building roofing and cladding in the region.
LEROUX carries out metal structures and building roofing and cladding in Brittany with dedicated local teams who are familiar with local issues.
France Montage meets your needs for expertise in the erection of metal and wooden structures, throughout the country, for all types of work, from the simplest to the most complex.
France Montage has 25 qualified individuals specialised in the erection of structures, particularly in the industrial, retail, car park, long-span and high-rise sectors and in refurbishment.
ALPHAMETAL is involved in the maintenance and upkeep of metalwork, fine metalwork and joinery in the Paris region and in Brittany.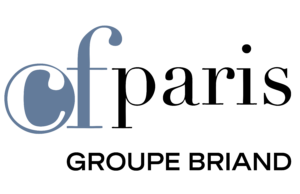 CF Paris produces and erects fine metal, stainless steel and aluminium fine metalwork for your projects in the Paris region.
CF Paris is particularly well known for its solutions in keeping with PRM standards.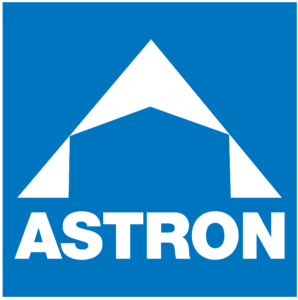 For over 50 years, the ASTRON brand has been recognised in the European steel construction market for the construction of industrial, commercial and tertiary sector structures.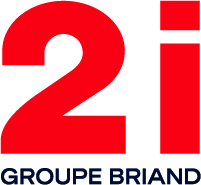 2i, an expert in steel construction, civil engineering and machine assembly, is involved in the construction of industrial buildings, shopping centres, functional works and engineering structures in the sub-Saharan African region.
Our locations
By your side
We work through a territorial network of proximity to provide quality service and responsiveness to our customers according to the local specificities, customs and habits of the territories where we are located. Contact one of our offices by clicking on the map.
Our experts will provide you with an answer adapted to your needs as soon as possible.
Contact us from :
8.00 am to 5.30 pm
Monday to Friday